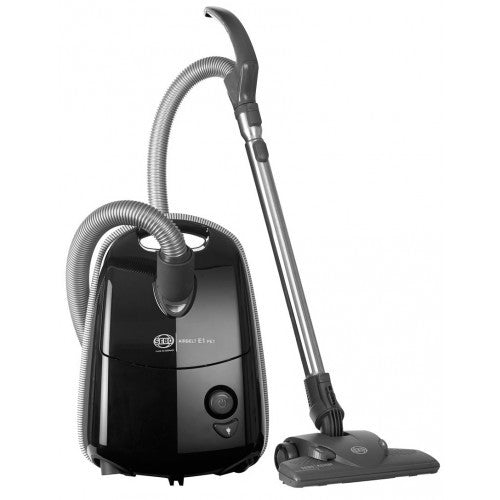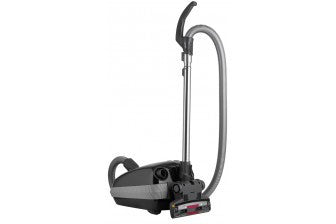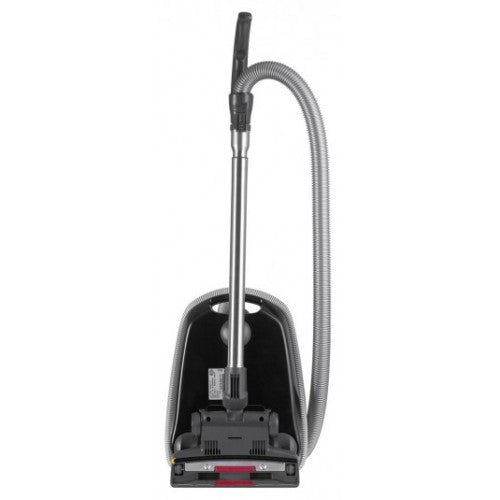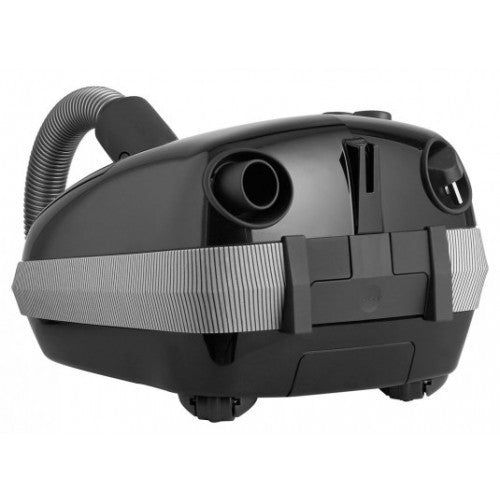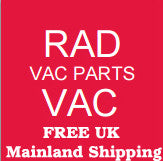 Sebo Airbelt E1 Pet Cylinder Vacuum Cleaner 91604GB
by Sebo
Product Description
The Sebo airbelt E1 pet cylinder vacuum cleaner 91604GB has been specifically engineered to provide a deeper clean that pet owners need to help to remove dirt, odours and pet hair.
Airbelt E vacuums have a smooth internal air path, this allows the suction power to be efficiently delivered from the motor to the floor. This makes the vacuum cleaners both powerful and very quiet.
A kombi head is included as standard with the E1 vacuum cleaner. This high performance suction head is suitable for wool-loop pile carpets and hard floorings.
Two types of turbobrush are included as standard; a stair and upholstery turbobrush and a floorhead turbobrush. These vacuum attachments ensure fast and reliable removal of fluff, hair and threads.
As the name suggests the Sebo airbelt E1 pet vacuum has a soft airbelt bumper system, this helps to protect furniture against bumps and scratches.
Sebo multi-layer vacuum bags have been developed and optimised to provide exceptional hygiene and performance results. Ultra vacuum bags effectively retain the dust picked up by the vacuum cleaner as well as bacteria, allergens and other potentially harmful substances, the used vacuum bag can then be sealed for hygenic disposal.
Sebo E vacuum cleaners offer an ample  operating radius, allowing the user to vacuum even high and hard to reach areas.
All Sebo airbelt E vacuum cleaners are compact, yet durable and powerful, helping you to make light work of vacuuming.
Features - 
Suction motor 890W
2.1m hose
Metal telescopic tube
Airbelt soft bumper system
Quiet operation
Easy to use and store
Powerful performance
Excellent for carpet and hard flooring
Energy label - 
Energy D (45.3 kWh/annum)
Carpet D
Hard floor C
Emissions B
Sound 72dB
Accessories included - 
Crevice and upholstery nozzles
Turbo floorbrush
Kombi head
Stair and upholstery turbo brush